Chevy Service FAQ in Radford, VA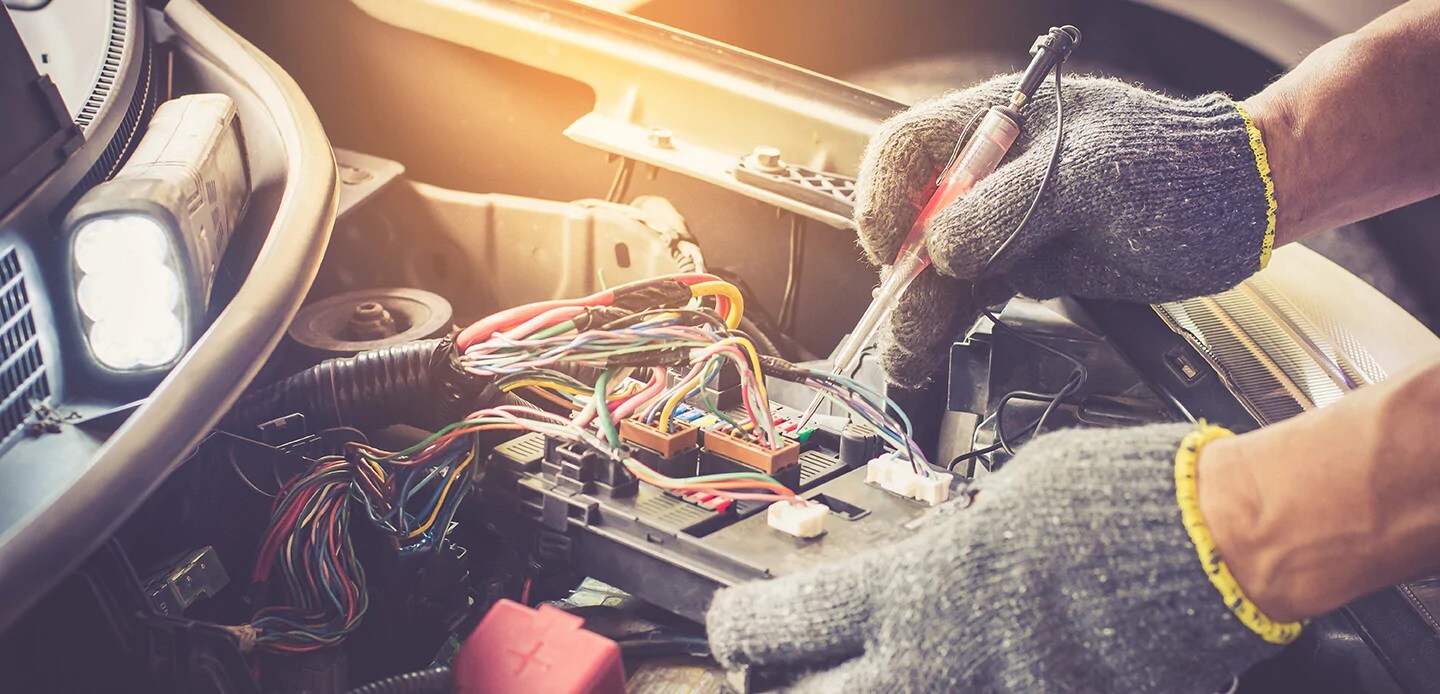 Get Your Frequently Asked Questions About Service, Parts, And Collision Answered
When you're searching for a dealership that treats you and your vehicle with respect, there's no better place to look than Harvey's Chevrolet Buick GMC. We have a team of expert technicians at the ready to help you with all of your service requirements, big or small. However, sometimes service, maintenance, and repairs are just a matter of getting a preliminary question answered before moving forward with making an appointment.
That's why we've collected some of the most popular questions among our Blacksburg drivers so that you can save time amidst your busy schedule. If you don't see an answer to your specific question, give us a call today.
Do You Have A Body Shop At Harvey's?
Yes. We have a fantastic collision center here at Harvey's for you to take advantage of if you've recently incurred body damage to your vehicle due to an accident. We use only the highest-grade technology and equipment for expert paint matching, so your vehicle will look as good as new when its service is complete.
Do You Have A Parts Center At The Dealership?
Yes. Our parts center here near Christiansburg is complete with a team of highly skilled parts experts who are here to help point you in the right direction. Whether you're planning to work on your vehicle yourself, or just need a new set of wiper blades, we're able to accommodate you quickly and easily.
What Is Routine Maintenance And How Often Should I Make An Appointment?
Routine maintenance consists of a suite of services that your vehicle should have completed about every 10,000-miles or once per year, whichever comes first. Some of these services include engine inspections, oil changes, tire rotations, alignment service, fluid refills, and the like. By keeping up with regular maintenance, you'll ensure the longevity of your vehicle and decrease your chance of ending up with a large, costly problem on your hands.
How Do I Know When It's Time For A Tune-Up?
Looking at your dashboard is a great way to know if it's time for service. The 10,000-mile/one-year suggestion is a general rule of thumb, but some vehicles need extra attention based on age, mileage, and wear-and-tear factors. If you see new lights illuminating on your dash, strange noises while you're driving, or any other causes for concern, it's probably time to make an appointment with our experts near Salem, VA.
How Often Should I Get My Oil Changed?
Oil changes
should occur between 7,500 to 10,000-miles, though older vehicles might need an oil change about every 5,000-miles. The oil keeps the internal parts of your engine lubricated, giving your engine a longer life, better performance, and better fuel economy.
My Brakes Are Making Strange Noises. What Do I Do?
If you hear grinding, squealing, or screeching coming from your brakes, come in for a service appointment.. You may need your brake pads replaced, or your rotors checked out. If your
brake service
light is on, you certainly need to make an appointment with us.
Do I Need A Mechanic To Inspect A Used Car Before I Make My Purchase?
Yes. It's vital to get a mechanic to inspect your used car before you buy it. This will not only provide you with the peace of mind you need to make such a large purchase but will also give you the physical documentation on your used car that might be useful in the future or in resale.
Do I Need Season-Specific Service Before Winter Or Summer?
Yes. Some Virginia winters are known to get rough, and no one wants to mess around with snow and ice. Getting your vehicle armed for the road with snow tires, or at the very least, all-weather tires is a vital part of staying safe come colder weather. It's also recommended to get your wiper blades, lights, and regular tires checked before summer or rainy seasons. This will ensure you're prepared for the roads in the event of a thunderstorm around Radford.
I'm Going On A Long Road Trip. Should I Have My Car Inspected?
It's always a good idea to get a general multi-point inspection and key fluids topped off before you take your car on a big adventure. Driving for long periods through unfamiliar terrain can take a greater toll on your vehicle than you might think, so making sure it's in good health before you set off can never hurt.
My Check Engine Light Is On. Do I Need To Make A Service Appointment?
The check engine light on many models can mean a variety of things and is not inherently a major sign of concern. Sometimes, the solution is something as simple as tightening your gas cap, but sometimes, it's the first sign of a bigger issue. If you troubleshoot an illuminated check engine light using your car's manual and it's not going away, it's time to come in for service with an expert. We can verify its nature and make sure a small problem doesn't turn into a larger one.
How Do I Know If My Battery Is Needs Service?
During a routine inspection, our technicians will look at your battery, but if it's been a while, there are a few signs of
battery health
to look out for. The battery in your car is responsible for all the electrical components of your vehicle. So, if dashboard lights, your infotainment center, or other illuminated parts of your car are going out, it's time for a battery check-up.
HARVEY'S

1500 TYLER AVE
RADFORD, VA 24141